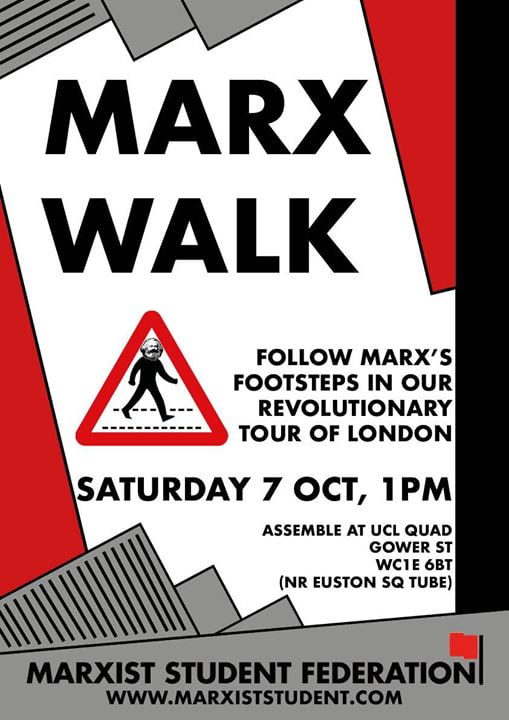 Karl Marx spent many years living and working in London. He spent part of that time living in Dean Street in Soho, just up the road from a flat in Chinatown that was once occupied by Frederick Engels.
The First International, Marx's revolutionary organisation, had its HQ in Soho. This is where Marx debated Bakunin and the historic split between Marxist and anarchist ideas and methods took place.
It was in the British Library, the building that is now the British Museum, that Marx researched and wrote his masterwork: Capital. And just down the road from there is a pub above which Marx gave lectures and participated in debates through which he clarified his economic ideas.
Great Windmill Street, near Piccadilly Circus, is home to the pub above which Marx and Engels presented the first draft of the Communist Manifesto, founding the movement of which we are direct inheritors today. 
We're going on a Marxist tour of London on Saturday 7 October, to see all these sights and many more. We're meeting at 1pm in the main square at UCL on Gower Street – look for the red flag. Check out the Facebook event here for more details.