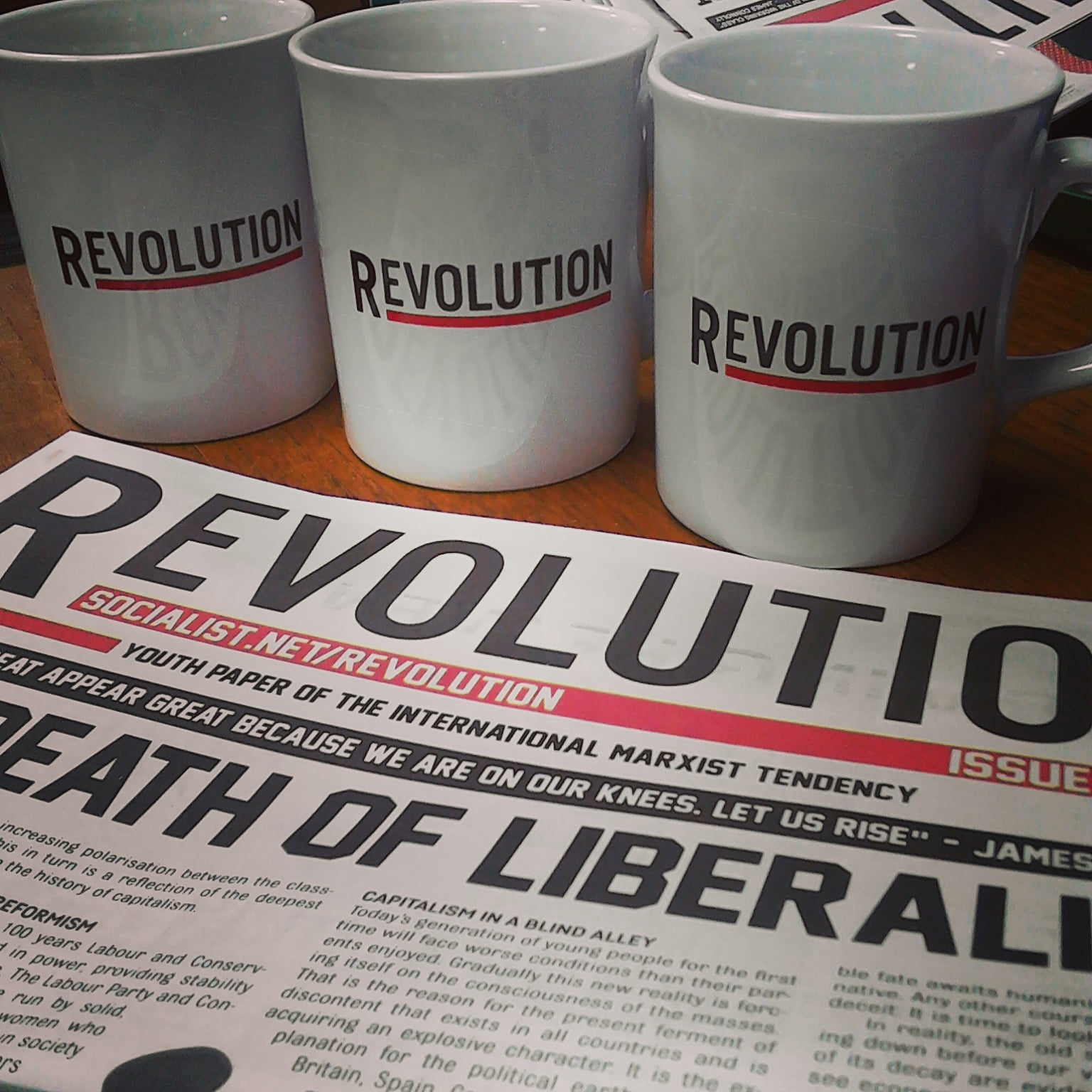 To celebrate the publication of the third issue of the Revolution paper this month (February), we now have on sale these limited edition Revolution mugs.
One of these mugs can be yours for just £5, and included in that price is the satisfaction of knowing you're contributing to the revolutionary cause.
The mugs will be on sale at our In Defence of Lenin conference this weekend but stock is quite limited so to order one now just fill in the form below and we'll contact you by email to arrange payment.
Error: Contact form not found.