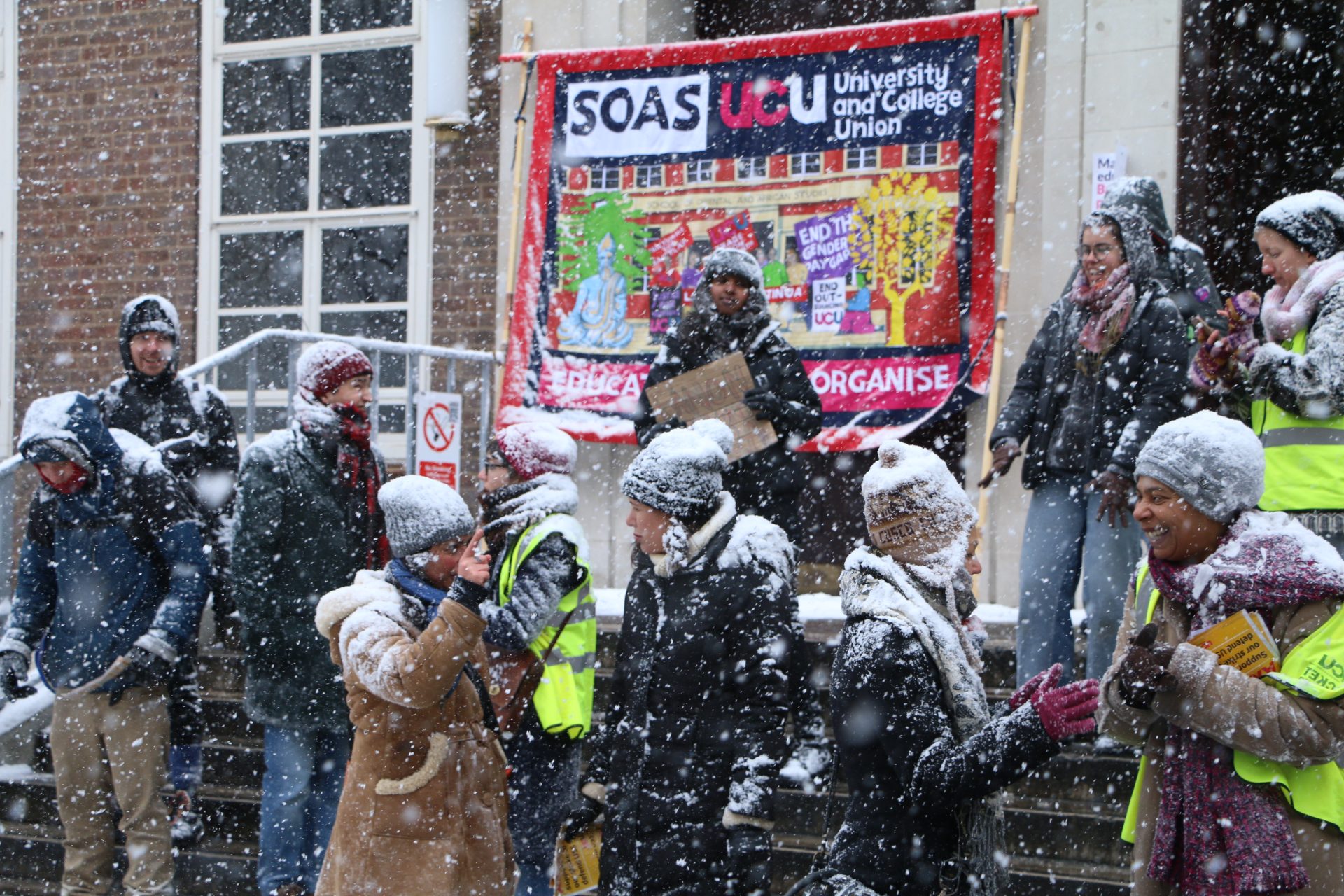 Yesterday thousands of UCU members and students marched through central London as part of the strike action that is sweeping the education sector. UCU members in Higher Education have been on strike for five days now over proposed changes to their pension scheme. And yesterday was the first day of strike action by UCU members in Further Education, who are striking over real terms cuts to pay.
Dora from the Marxist society at UCL who has been active in supporting the picket lines at her university said: "The demonstration was fairly militant, perhaps a bit less shouty than purely student demos but no less determined because of that." The conditions were far from favorable for a march through the centre of London – as the demonstration was assembling on Malet street the snow was falling thick and fast. But despite the cold, thousands of UCU members and students from all over London came together in a show of strength.
The demonstration culminated with a rally in Westminster, with a number of big name speakers who had come out to support the strike. This included John McDonnell from the Labour party – shadow chancellor of exchequer. That the Labour Party is explicitly supporting this strike is important. Combined struggle on the industrial and political fronts against education cuts, attacks on workers, and ultimately the capitalist system that makes these things inevitable, is essential if we are to win.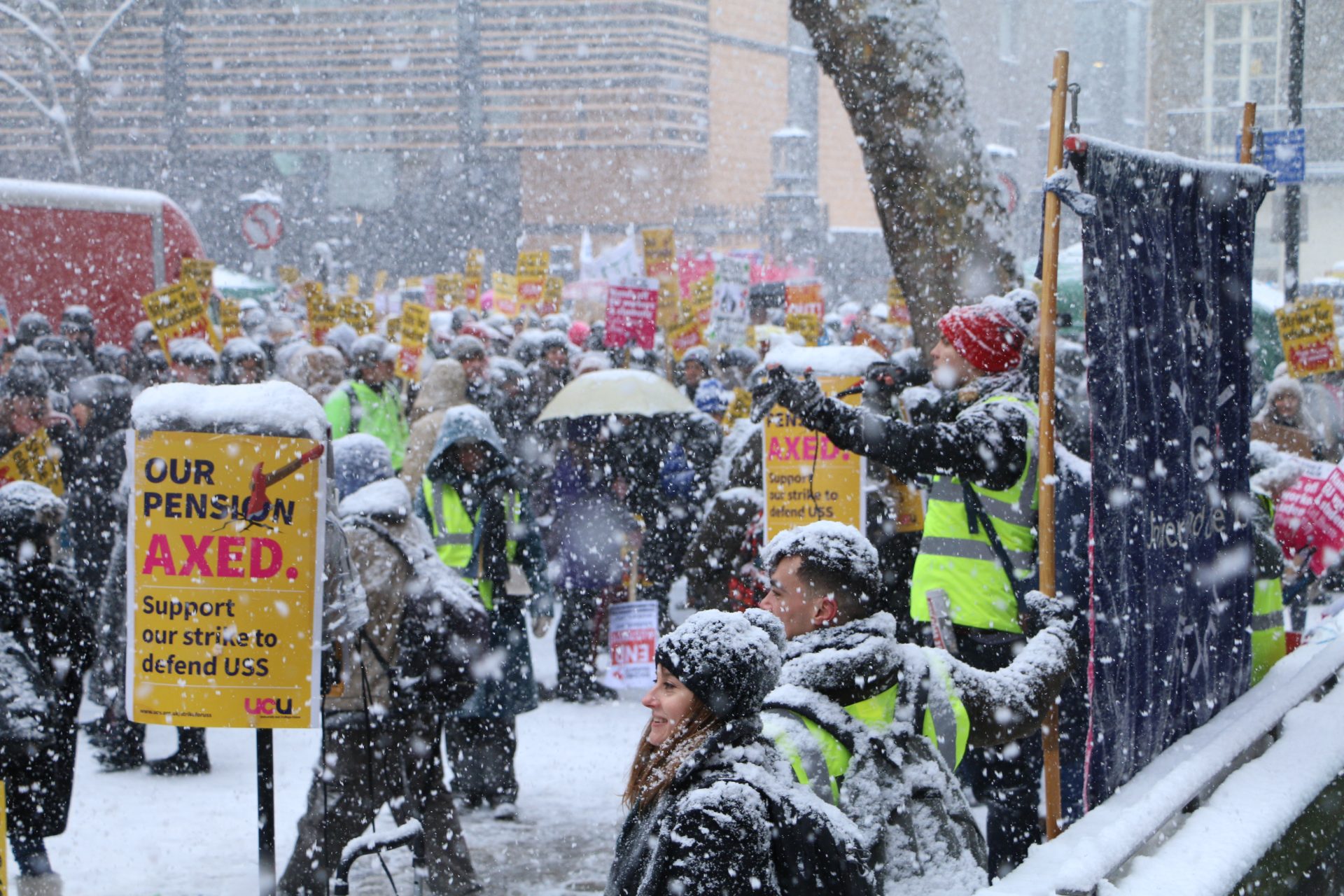 Meanwhile picket lines at the universities have remained solid over five days of strike action. Maddie is a second year English and Drama student at Queen Mary, originally from Manchester. She told us that she was out supporting the UCU strikers on the picket lines because she believes that student liberation is linked to the struggles of teachers and lecturers for decent wages and working conditions. She also mentioned that for a long time the Tory government had been attacking both the arts and education, and trying to argue that these areas aren't worth proper funding and investment. Maddie also mentioned the great Northern tradition of radical working class action, such as the Chartist movement, as part of her motivation to come out on the picket lines and support the UCU strike.
There's a palpable sense that students and workers are beginning to get a sense of the power their united action can have in society. As this strike continues this sense will only become stronger.