The recent A Level fiasco has proved what we all knew, that the ruling class will throw away the lives of young people to keep the status quo in place. Between this debacle and the fact that young people are being forced back into an unsafe school environment to get the economy going again, we can see the callousness with which this Conservative government is treating us.
On Thursday 10th September, the Marxist Student Federation is holding an online meeting to talk about how to fight back against the inequality in education. The recent U-Turn of the government shows that militant action works! We need to keep this up to secure more change for young people. Join us in the meeting by scanning this QR code or using the Zoom details below. You can also find the facebook event here.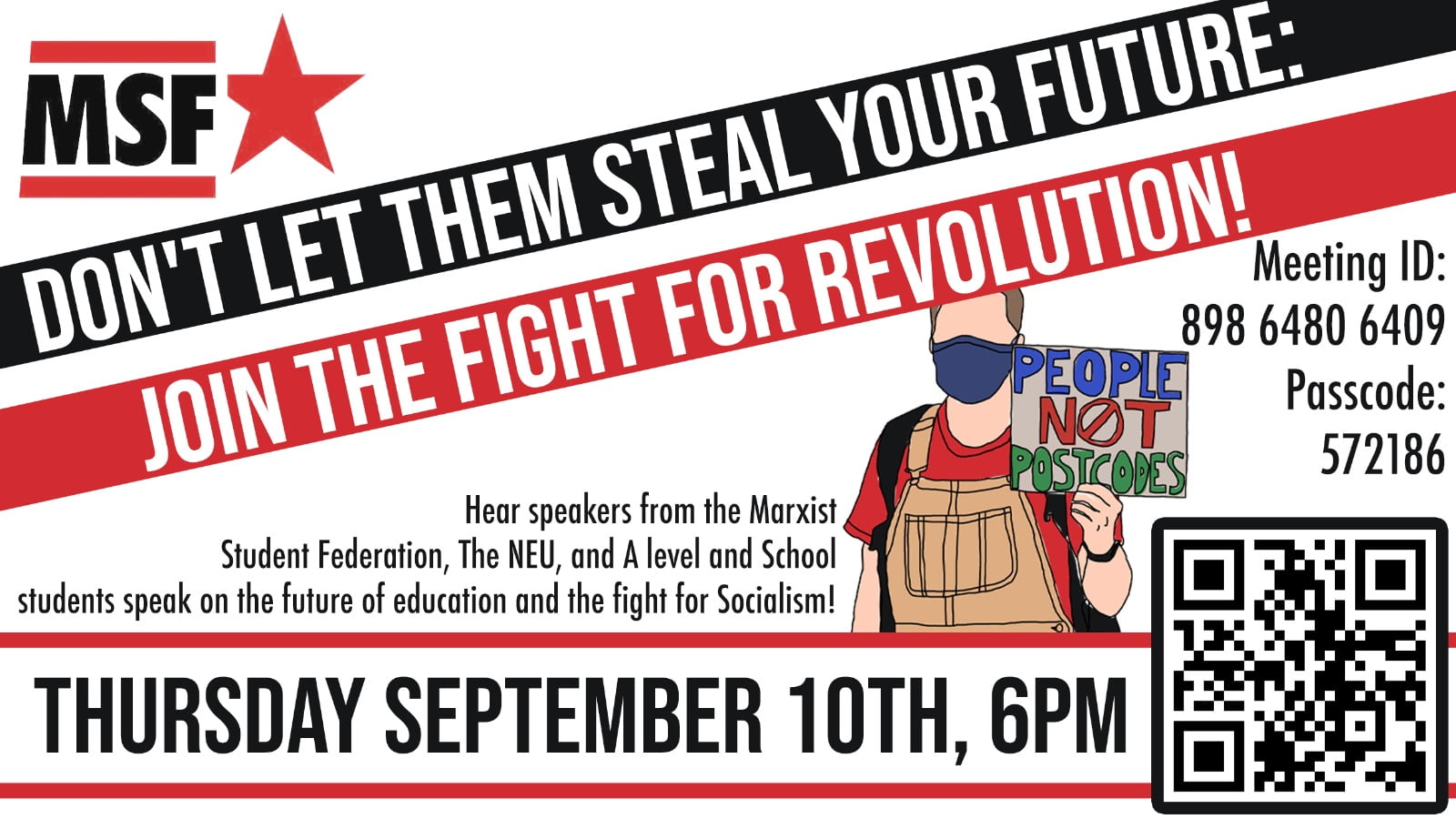 Contact us below to find out how to get involved in the fight! 
MILITANT ACTION PAYS: READ HOW!
See more of our analysis on instagram here: